Henan Yeesain Health Technology Co., Ltd. is a professional manufacturer and excels in producing disposable hygiene products. It owns many brands such as "Deyo" "Yeesain". Based on the long-term understanding of marketing requirements, we also sell on JD.com, Tmall, Taobao, PDD, Amazon, etc. 2018 Sales Amount of baby Wipes was 8.5 Million dollars on Alibaba Taobao platform, Sales Amount of Underpad 5.4 Million dollars. Total annual sales of more than 40 million dollars. we have 5 advanced hygiene care series production lines and a production capacity of more than 4 million pieces per day. It mainly produces baby care products, medical underpads series, an incontinence pad, maternity series. The company strictly implements the international quality standards, has obtained ISO9001 & CE certificates.


Founded in 2005, Yeesain has extensively rich experience in the design, research, manufacture, and supply of disposable hygiene products for adults, babies, maternity, pet. Our company business scope covers all kinds of baby wipes, disinfecting wipes, general cleaning wipes, baby diapers, adult diapers, underpads, and nursing pads, etc. All our products have been passed completely strictly quality control system. Besides, Yeesain products have been obtained ISO, FDA, SGS, and CE international certificates. Welcome to contact us for more product profiles of Yeesain Health Technology., Ltd.

Overseas Markets
Nowadays, Yeesain disposable sanitary products have been successfully exported all over the world. Our main markets include North America, South America, Southeast Asia, Western Europe, Mid East, South Asia, Africa, Oceania, etc. With quite good performance and competitive price, our products are highly popular in the global market. Meanwhile, we recruit agents around the world. If you have any interest, contact us in time.
Domestic Markets
As one of the leader disposable sanitary product manufacturers in China, Yeesain sales of wet wipes, diapers, and underpads are far ahead in Taobao, Tmall, JD, PDD, and Tiktok. Besides, the famous brand of Yeesain, Deyoo wet wipes has become the first in the wipes industry. Nowadays, our store on Tmall has 1.33 million followers. Furthermore, during the Double Eleven shopping festival in 2020, the sales volume of the Yeesain Tmall flagship store reached 36 million yuan (5.52 million dollars) from November 1 to midnight on November 11. With reliable quality and advanced technology, our products will be loved by more and more people.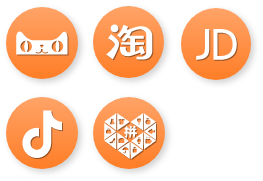 ---