Disposable Underpad Details
Disposable underpads are extremely suitable for adults with incontinence. The SAP (super absorbent polymer) in our adult underpads can absorb quite much water. Therefore, our incontinence underpads have high absorbency. Besides, we have highly skilled staff and advanced equipment to make sure the good quality and excellent performance of our products. So the disposable underpads in Yeesain are skin-friendly, cost-effective, and quality guaranteed. In addition, our incontinence underpads have multiple applications. You can use them for adults, hospital, medical beauty, etc.

Disposable Underpad Customization Process
We are a professional diaper manufacturer for more than 18 years. With rich experience and strong production capability, we can provide excellent adult diapers customized service. We can meet all your requirements according to your needs. And there is an excellent adult diaper customization management process in SOULCARE.
OEM process
Communication On technical Requirement
Sample Preparation
Sample Shipment
Sample Testing Feedback (Go Back to R&D if There is a Problem)
Contract Signing
Order Arranged
ODM process
Customer Request
Confirm of Customization proposal
Sample Shipment
Sample Testing Feedback (Go Back to R&D if There is a Problem)
Contract Signing
Order Arranged
Customizable Item
As a leading incontinence underpads manufacturer in China, we have been involved in the design, produce, research, and marketing of disposable underpads for more than 18 years. We have strong capability to provide excellent under pads custom service. The packing, sizes, material, etc, all can be customized to completely meet your requirements. Furthermore, there are advanced equipment and professional experts to ensure the good quality and rich products of our products. If you are looking for a reliable incontinence underpads manufacturer with private label service. It is a great choice to contact us for more details.
Packaging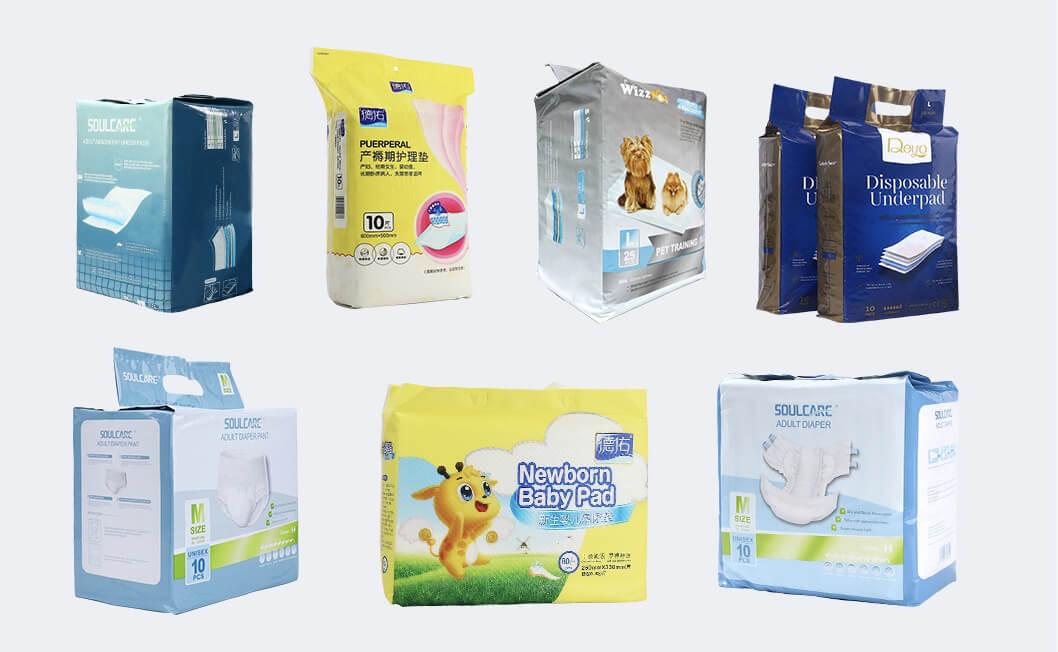 Size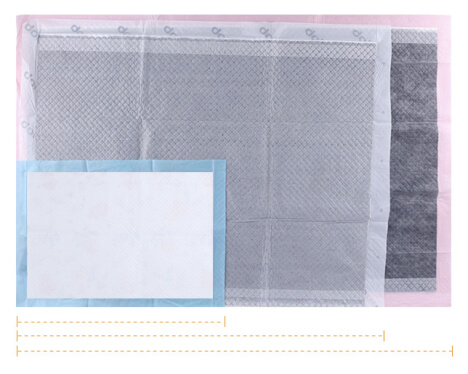 Conventional custom size:
33×25cm
33×45cm
45×60cm
60×60cm
80×160cm
etc or customized
SAP Material

PE Film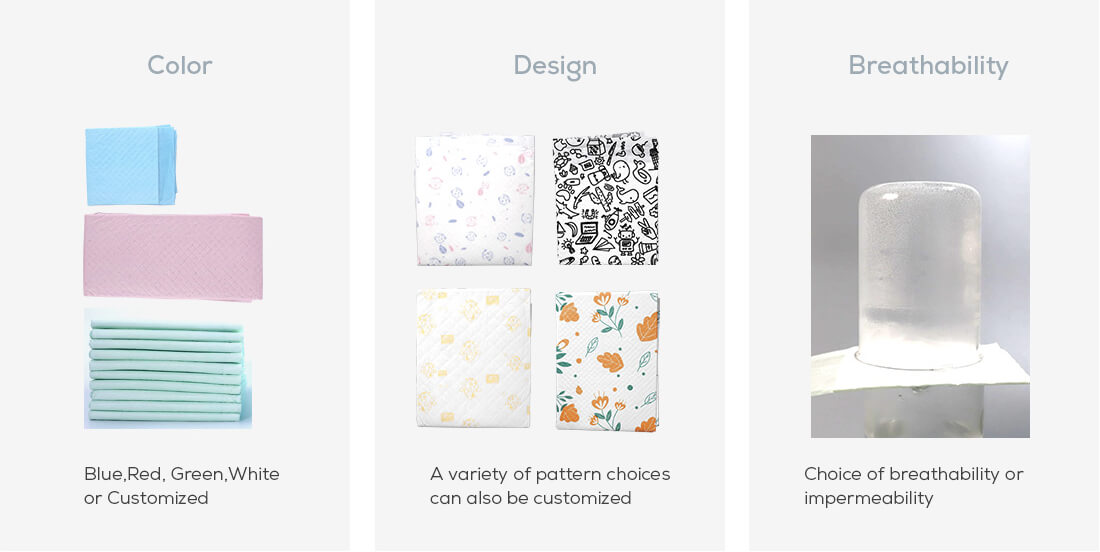 Additional Services
In addition to our regular incontinence underpads customization service, there are lots of free additional services available in Yeesain Health Technology Co., ltd. Including product packaging design, detailed product photos and videos, brand planning, logo design, product marketing solution, 24-hour online service, etc. We will always adhere to the customer first business philosophy. And try our best to help customers to start their business. If you want to do private label disposable incontinence business, get in touch with us today to start your successful business.
Product Packaging Design
Provide Product Photos And Video
Brand Planning, Logo Design
Product Marketing Solution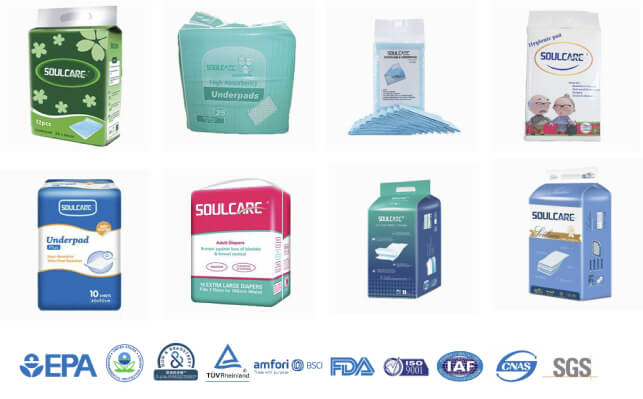 Customization Cases
Established in 2002, we are a powerful disposable underpads manufacturer. With good quality, competitive price, and intimate service, Yeesain products are getting more and more popular around the world. Nowadays, our adult underpads have been successfully exported to more than 50 countries and regions, such as Canada, the US, England, Nigeria, Kenya, South Africa, Indonesia, Malaysia, Thailand, Bangladesh, Australia, etc. All our products have been passed strict quality inspection. Besides, our underpads have been obtained ISO45001, ISO14001, ISO9001, FDA, CE, etc. Contact us for more adult underpads customization information.