Baby wipes are a type of wet wipes. Generally speaking, baby wipes are wet wipes used to cleanse the sensitive skin of infants. These are saturated with solutions anywhere from gentle cleansing ingredients to alcohol-based "cleaners". Baby wipes are typically different pack counts, and come with dispensing mechanisms. Do you want to know more information about infant wet wipes? We will tell you in the following paragraph.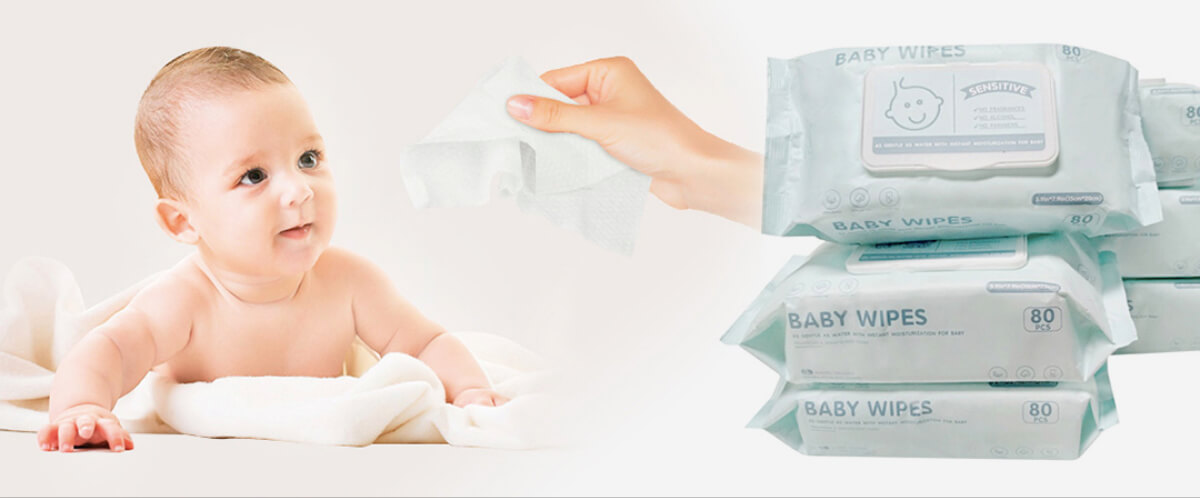 The Origin and History of Baby Face Wipes
The origin of baby wipes most likely came in the mid-1950s as more people were traveling and needed a way to clean up on the go. One of the first companies to produce these was a company called Nice-Pak. They made napkin sized paper cloth saturated with a scented skin cleanser. Rockline Industries of Sheboygan, Wisconsin (which has a large part of the private label wipe market in several segments) went on to be the first to innovate the first baby wipe refill pack and pop-up packs which have become common in the marketplace. The first wet-wipe products specifically marketed as baby face wipes, such as Kimberly-Clark's Huggies wipes and Procter & Gamble's Pampers wipes, appeared on the market in 1990. As the technology to produce wipes matured and became more affordable, smaller brands began to appear. By the 1990s, most super stores like Kmart and Wal-Mart had their own private label brand of wipes made by other manufacturers. After this period there was a boom in the industry and many local brands started manufacturing because of low entry barriers.
The Advantages of Deyou Baby Mouth and Hand Wipes
But in nowadays, more and more parents choose high-quality disposable baby water wipes for their babies. Because compared with washable baby wipes, disposable baby water wipes are more sanitary and convenient. Deyou baby wipes also contain moisturizing ingredients, which can keep your baby's skin moist. In addition, with the help of Deyou infant wipes, you can also save the time of washing towels. And In yeesain health technology, we can customize the pack count, sheet size, folding style, fragrance, weight, and material according to your own requirements.
Baby Wipes Products