Recently, a novel coronavirus, which is widely prevalent, is caused by bacteria. For killing this kind of virus, you can use disinfectant wipes to help you. Our disinfecting clean wipes have the characters of convenience and quickness. That means you can kill the germs in a few minutes. And because its package is small, you can use it anywhere, especially when there is no water to wash hands in outdoor activities.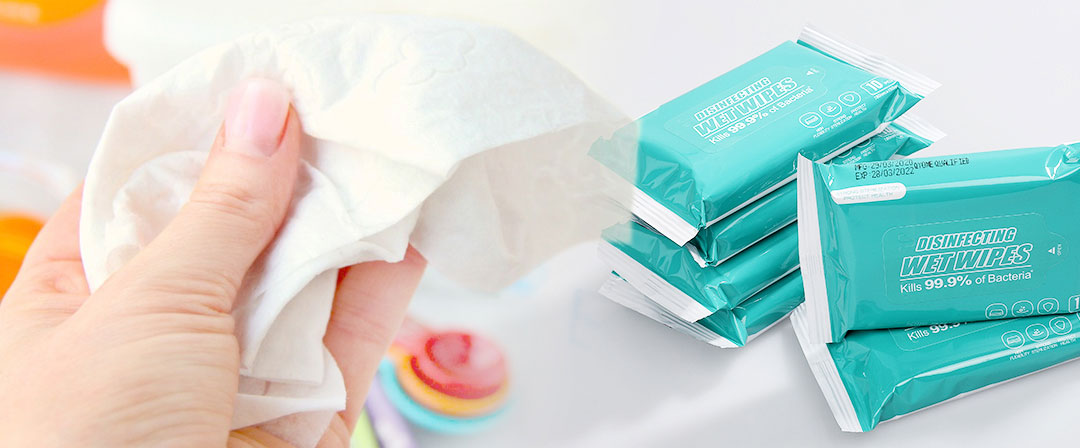 Deyo Disinfectant Wipes for Sale
In our company, we have three kinds of disinfectant wipes for you to kill the germs. The first one is alcohol wipes, that is the wet wipes with alcohol, the second one is IPA wipes, the third one is benzalkonium chloride wipes.
Alcohol wipes. Just as its name implies, the main ingredient of alcohol wet wipes is 75% of alcohol. Studies have shown that 75% of alcohol is effective in killing the coronavirus(COVID-19). If you are finding wet wipes that can kill coronavirus, you can choose these wet wipes with alcohol.
IPA wipes. The main ingredient of the IPA wipes is isopropanol. This ingredient can also be used to kill the COVID-19.
Benzalkonium chloride wipes. Benzalkonium chloride antibacterial wipes can kill 99.9% of bacteria in our daily life.
Most of all, we can provide OEM/ODM services. We can customize the number of the package according to your needs. In addition, the material, sheet size, fragrance type can also be customized. Therefore, if you need our products, feel free to contact us.
The Working Principle of Antiseptic Wipes
The raw material of our sanitizer wipes is spun lace non-woven fabric and disinfectant solution. Our disinfectants are formulated in strict proportions, and only antibacterial wipes made from the correct proportion of disinfectants can achieve the effect of decontamination, disinfection, and sterilization. The design of cross laid pearl embossed can increase the friction of the sanitizer wipes. This will allow the disinfectant wipes to remove stains easily.
Disinfectant Wipes
Our disinfectant wipes are no-toxic, non-irritation, and does not hurt hands. Compared with alcohol wipes, antibacterial wet wipes are safer than alcohol wipes.