Wet Wipes Customization Process
OEM process
Communication On technical Requirement
Sample Preparation
Sample Shipment
Sample Testing Feedback (Go Back to R&D if There is a Problem)
Contract Signing
Order Arranged
ODM process
Customer Request
Confirm of Customization proposal
Sample Shipment
Sample Testing Feedback (Go Back to R&D if There is a Problem)
Contract Signing
Order Arranged
Customizable Item
As a professional wet wipes manufacturer, we have been specialized in the wet wipes customization service for more than 18 years. With rich experience and powerful production capability, we can customize wet wipes totally as your requirements. The wipes material, packing, formula, etc. All can be customized completely according to your requirements. In terms of raw materials, there are non-woven fabric, bamboo fiber, cotton, wood pulp, polyester, etc available.
As far as packing is concerned, we offer bags package, box package, and canister package. For wet wipes formula, we provide alcohol, alcohol-free, various flavour. In addition, we can meet any other requirements of you. More information please email us or give us a call. We will reply to you soon.
Private Label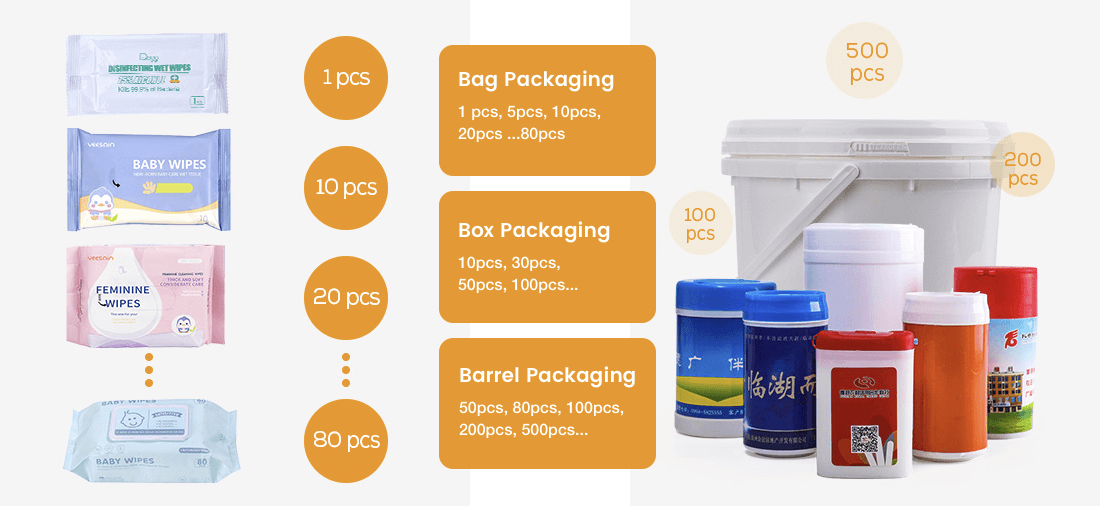 Packaging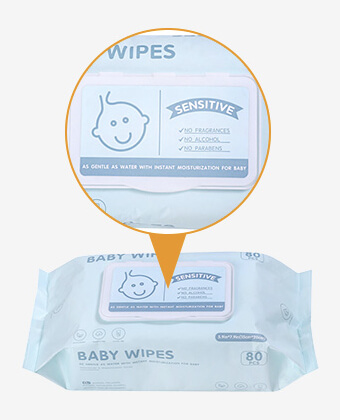 Fabric Material
Fabric Sheet Size & Embossing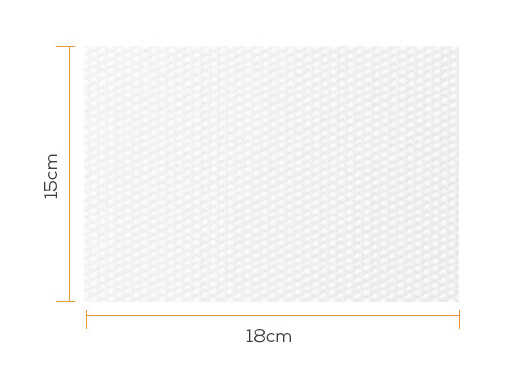 Conventional custom size:
5×5cm
5×18cm
12.6×17.6cm
14×18.5cm
16×20cm
18×18cm
18×20cm
20×20cm
22×22cm
etc or customized
Ingredients & Formula

Additional Services
As a comprehensive and professional wet wipes customization solutions provider, we have quite rich experience and strong capability in the design, research, and manufacturing of wet tissue. There is an excellent wet wipes customized service available from us. The packaging, size, and raw material, etc. All can be customized according to your actual requirements. Besides, we provide intimate additional services, such as product packaging design, product photos and videos providing, brand planning, logo design, product marketing solution, etc. In conclusion, we offer excellent wet wipes OEM & ODM service to greatly benefit your business.
Product Packaging Design
Provide Product Photos And Video
Brand Planning, Logo Design
Product Marketing Solution
Customization Cases
As a professional and comprehensive wet wipes manufacturer, there are a great variety of wet wipes for sale in Yeesain, such as baby wipes, alcohol wipes, sanitizing wipes, pet wipes, shoe cleaning wipes, feminine wipes, etc. All our wipes can be designed and manufactured according to your actual requirements. Nowadays, we have provided private label service for over 500 customers. They are mainly from the US, Canada, Australia, Brazil, British, Indonesia, the Philippines, Malaysia, Singapore, Egypt, Nigeria, etc. Besides, we have highly skilled staff and advance technology to ensure the high performance and good quality of our products. Want to develop your own wet wipes brand? Get in touch with us for more details.