Two Types of Baby Wipes with Different Usage
When choosing disposable wipes, most people will buy those big-brand wet wipes with "anti-sensitivity" or "contains aloe" on the label. But in fact, such wet wipes may still be full of chemicals. We don't want to have allergies or even rashes when we wipe the baby's skin with wet wipes. In many cases, even these so-called anti-sensitive wipes are not gentle enough, nor can they prevent irritation. So let's share two different ways to use wet wipes.
1. Cloth Wipes
We can find cloth wipes in any retail store or Amazon. Most people like flannel wipes because they are very soft and the size is perfect. We can also use square bath towels, put them in any plastic bucket container to store water, which can be reused.
In fact, it is not necessary to use wet wipes. If we have soft wipes, we can make wet wipes by ourselves. This will not only save more, but also be safer, healthier and more environmentally friendly. In the process of making wet wipes spray, we may need:
  •1 tablespoon of mild baby soap.
  •1 tablespoon of olive oil.
  •1 tablespoon of essential oils.
  •1 cup of hot water.
As for soap, any baby washes his face, shampoo, and even castile soap can be used. Olive oil is a cheap natural lubricant that can moisturize the skin, so we can use almost any type. When using essential oils, we can choose different flavors according to our preferences. Do not use extremely hot water, as it may destroy other nutrients. Pour these combined liquids together on our pre-prepared wipes, and it becomes a natural wet wipe. One thing to note is that diapers and cloth wipes should be washed separately when washing.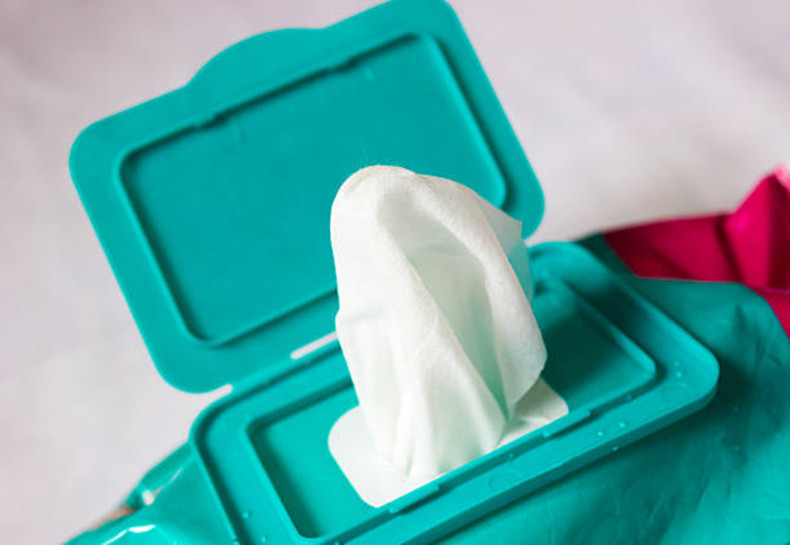 2. Disposable Wipes
If we still prefer the convenience of disposable wipes, we need to pay attention to the following precautions. When using disposable wipes, be sure to keep the lid tightly closed to keep moisture, keep them in a cool place, avoid direct sunlight (that is, not near windows), and try to choose those that are free of chemicals or preservatives or The content is less. In addition, because the place where the wet wipes are stored is often dark and humid, we must always check and do a good job of hygiene to prevent the growth of various bacteria and harm the baby.
In families with babies, in addition to diapers, one of the most frequently used nursing items is wet wipes. However, the baby's skin is delicate and tender. If the parents use inferior wet wipes to clean the baby's ass, mouth, and face, it will cause great damage to his skin, and in severe cases, it will also cause the baby to have dermatitis. So, how do you choose a suitable wipe for your baby? Keep these 4 purchase points in mind.
1. Added Ingredients
When many mothers buy wet wipes, they usually first look at the appearance of the wipes and smell the smell of the wipes. Some wet wipes with strong fragrance and high value will become the mothers' first choice. In fact, wet wipes with a strong fragrance usually contain a lot of fragrances and preservatives. The baby's skin is delicate and tender, and the skin will appear red and rash after use. Therefore, when parents buy baby wipes, they must be based on the ingredients, and they must buy wet wipes that do not contain alcohol or additives. If you like fragrance, you can choose pure plant-derived wet wipes such as chamomile and aloe, which not only tastes refreshing, does not irritate the baby's skin, but also has the effect of locking and moisturizing.
2. The Tightness of Wet Wipes
The difference between wet wipes and ordinary paper towels is that they have a lot of moisture, which is more convenient for the baby to clean up the body, and at the same time it can moisturize the skin. If the tightness of the wet wipes is not good, it will cause the moisture to run off too quickly. When the wipes are used again for the baby, the wipes will be hard and there will be no moisture at all, and the cleaning effect will be very different from the previous ones.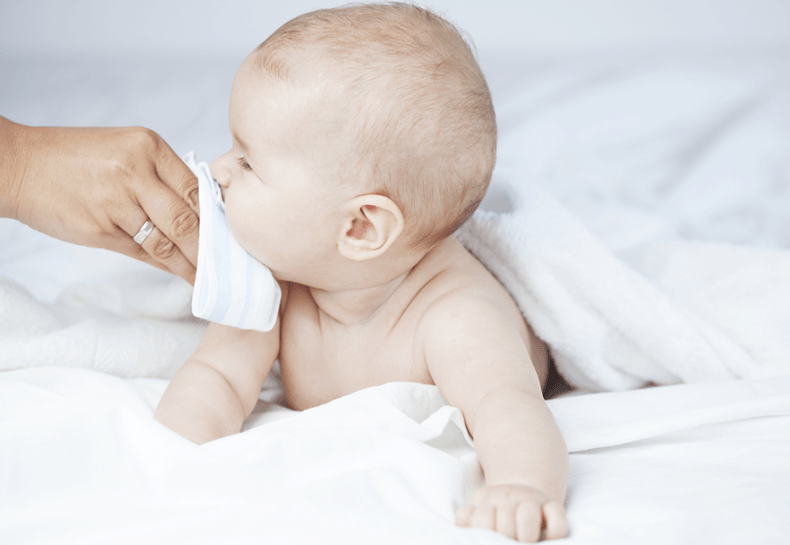 3. The Texture of the Wipes is Very Important
The baby's skin is easily damaged, so the texture of the wet wipes is very important. Some wet wipes that are not breathable or have very hard fabrics will not only have unsatisfactory cleaning results, but will also scratch the baby's delicate skin, which will cause some skin problems. appear. Therefore, when parents choose baby wipes for babies, they should buy spunlace non-woven fabrics, which are soft and skin-friendly, so that the baby's body will not feel uncomfortable when using them.
4. Beware of the Irritation of Wet Wipes
Some wet wipes look clean and very clean. In fact, they contain a lot of alkaline substances. Long-term use of the baby will destroy the sebum layer of the skin, which will cause the baby's skin to be fragile and sensitive, and the alkaline substances are generally very irritating and easy to cause the baby. Red rash or dry skin. It is recommended that mothers take a detailed look at the pH value when choosing wet wipes for their babies, and choose weakly acidic wipes, which are gentler and less likely to damage the baby's skin.