Disinfecting Wipes Market Trend Analysis & Competition Tracking
Demand for antiseptic wipes soared in 2020
Cases of corona-virus infection worldwide are increasing exponentially as hospitals are inundated with patients infected with the virus. This leads to an imminent risk of virus transmission within hospital facilities, as novel Corona-virus can be transmitted through contaminated metal surfaces.
This requires disinfection of the hospital's surroundings and equipment. The government has also issued guidelines on timetables and methods for disinfection in public hospitals. As a result, the demand for antiseptic wipes for hospital equipment is growing exponentially.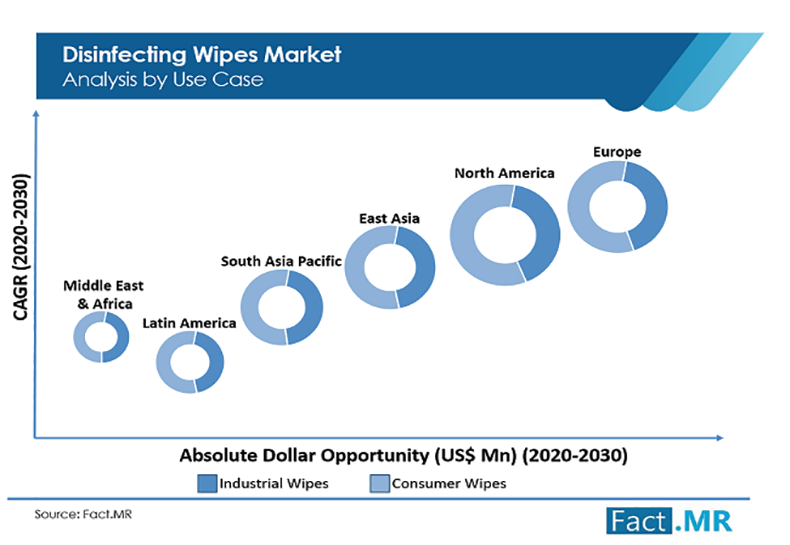 Disposable disinfecting wipes give remarkable traction
With the high demand for quick and easy cleaning options, disposable disinfecting wipes are receiving increasing attention. The increased frequency of use has further accelerated the demand for disposable disinfecting wipes. Disposable disinfecting wipes are expected to grow 1.7 times between 2020 and 2030.
North America to Witness Skyrocketing Sales of Disinfecting Wipes
The North American market, which accounts for nearly one-third of the market, is expected to grow significantly during the forecast period. The growing demand for disinfecting wipes in North America can be attributed to soaring infection rates and above-average spending on disinfectants. Currently, North America has the highest number of cases of CoviD-19, and the number is likely to increase. Multiple market leaders exist in this region and are expected to reduce the gap between the demand and supply of antiseptic wipes. Demand in North America is expected to grow 1.2 times in 2020 compared to 2019.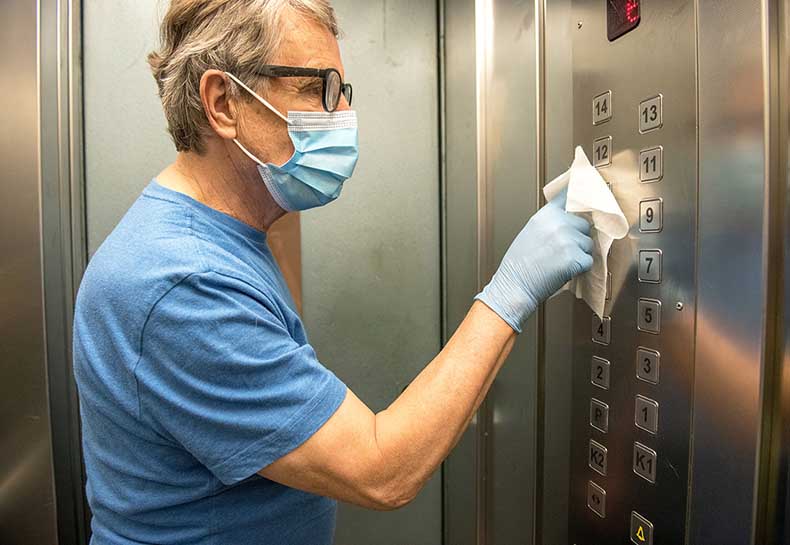 Impact of Covid-19 on the Global Disinfectant Wipes Market
The Covid-19 pandemic had an adverse impact on the global retail and consumer goods industries, with national and regional blockades disrupting production and supply chains. The impact on retail and consumer goods companies can be complex, affecting both demand and supply. Unlike in other industries, changing consumer habits have led to increased demand for several categories of goods, as well as shifts in brand preferences. At the same time, manufacturers are determining how best to address potential supply chain disruptions and capacity constraints that could prevent them from meeting changing customer needs.
The market for antiseptic wipes, in particular, has also been severely affected by the Corona-virus-19 crisis. We predict that demand for sanitizing wipes will be down in 2021 compared to last year, but it will remain in very high demand for years to come. We are still very confident in the disinfectant wet wipes market. Want to know more information about disinfectant wipes global trend? Get in touch with Yeesain market analysis team.