The Many Uses of Puppy Pads
It is well known that puppy pads are one of the most convenient and effective products on the market for potty training your puppy. They make cleaning up after your puppy quick, easy, and convenient. But few pet owners know that puppy training pads have countless other uses, making them one of the most versatile pet care products you can find. Here are a few reasons why puppy pads should be a must-have item in any pet owner's home.
The vet. For some pets, a trip to the vet can be a very unsettling experience. Your dog or puppy may become anxious or excited, which of course leads to accidents. When your pet's nerves are at their best, the pup's pee pad provides a bit of backup. Because they are all portable and disposable, you don't have to worry about any accidents, or on the way to the vet's office. A car trip. Your friend may enjoy peeing comfortably in the car, but it can get messy, smelly, and expensive. Use a puppy training mat as a protective layer between your puppy and the car seat and floor. The pads can even help you pick up hair and dirt while reducing accidents on the road.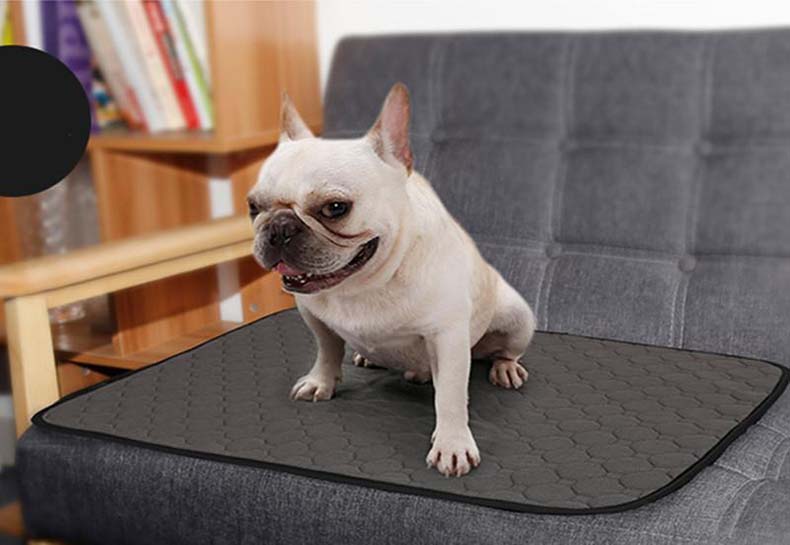 Or, if you're traveling with a kennel, a puppy pad can be used as padding. You can rest assured that when you arrive at your destination, cleaning will be quick and easy. Comb. Whether at home or during a trip to the pet grooming parlor, puppy pads will not only absorb accidental hair, but also moisture, soap, and shampoo from hair. Cleaning your home is a breeze if you take care of it yourself.
Sick, convalescent, or elderly pets. Animals recovering from surgery and elderly incontinent pets can also find comfort on a puppy's mat. Used on floors and furniture to prevent unavoidable accidents. Food division. If your dog is particularly dirty or drools when eating (some breeds do), a puppy training mat can be placed in the eating area to help you keep things neat. Don't forget your cat and kittens. Puppy pads are also effective for kittens, sick or old cats. The pads not only absorb accidents but also help keep the litter box around (kittens love to litter) and around food and water clean. Yeesain disposable sanitary products company has been involved in the design, manufacture, and sale of puppy pads for 16 years. If you have any problems with the pet pee pad, welcome to contact us.